Ansel Adams photography books
14 Comments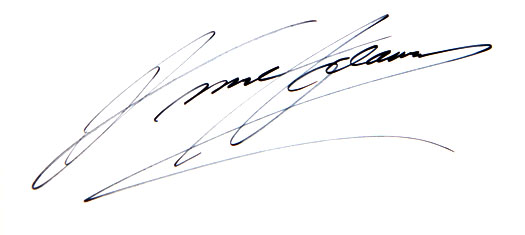 Using his technical mastery in the darkroom to create distinctively beautiful prints, Ansel Adams considered print quality to be the hallmark of his work. However, Adams also developed early in his career a great familiarity with other forms of photographic reproductions, working diligently with publishers to create books that would meet his standards. Not only his prints are amongst the most beautiful made in the chemical medium, his books feature also some of the highest quality reproductions of photography in ink produced at the time of their publication.
Ranked consistently as one of the most popular photographers of the 20th century, Adams reached most of his audience through books. By 1979, more than a million of them had been sold. Even without taking into account instructional books, there are still several dozens of books of his photography. In this post, I survey those books currently in print. The next post will survey Ansel Adams instructional & autobiographical books.
With the exception of the first two books, all these titles were published after Ansel Adams passing in 1984. Adams had found in the 1970s a commercial publisher whose printing standards he was at least pleased with, Little, Brown & Co. Consequently, they were given exclusivity, which is continued today by the Ansel Adams Publishing Rights Trust. Most of the books follow a well-proven format. The book opens with a critical introduction, often written by John Szarkowski, the most influential photography curator of recent times, by William Turnage, the man responsible for Adams success in the marketplace – which did not come until he reached his 70s, or another trustee such as collaborator Andrea Stillman. Adams own writings are then represented either by a preface from an older book, or some other selected writings relevant to the subject of the book. The book designs are classical and clean, with no image cut by the gutter, and text limited to captions or short Adams citations. Reproductions are consistently good, but yet some are still better than others.
Sierra Nevada: The John Muir Trail
Although released in 1938 in an edition of only 500 copies, it is one of the most important Adams books. Adams first landscape photography book, published at the peak of his creative powers, was called a "landmark" in photography mechanical reproduction by Szarkowski. It came to existence as Walter Starr, a wealthy businessman, underwrote its great costs as a memorial to his son, who had died in a mountaineering accident. I learned in the Ken Burns National Parks series of the role the book had in helping establish Kings Canyon National Park. Adams sent a copy to Interior Secretary Ickles, who showed it to Franklin Roosevelt. The president was so impressed that he decided to keep the book for himself. Because of his disability, that would be his only way to see the mostly roadless terrain of the park. This book is an economical reprint. There is also a limited edition reprint costing $1,200, whose reproductions I guess are superior – a slight downside of this edition.
The Portfolios of Ansel Adams
This book was first published in 1977, however, the second edition of 1981 improved reproduction quality significantly. It reproduces images by portfolios, which were the main method Adams had his original prints circulated. The book shows us Adams personal editing of his own work, in which he balances consistency and variety, including a broader amount of subject matter than the nature photography for which he is most admired. It is also interesting to follow Adams development through time, and see the original texts and even typefaces used for each portfolio.


The American Wilderness
Although first published in 1990, this was actually Adams last book, begun two years before his death at the suggestion of William Turnage, who was also the president of the Wilderness Society. His introduction, as well as the Adams quotes (printed on a paper stock different from the reproductions), focus on Adams important role in conservation. Of all the Adams books, this one is the largest in size (14×18 inches), which together with very high production values, definitively help convey the power and majesty of the photographs, mostly grand, dramatic landscapes made in National Parks. For this reason, and also for the quotes from the master, this book would be my first choice if you own only one Ansel Adams book.

Our National Parks *
In the 1940s, Adams received a National Park Service commission, and then a Guggenheim Fellowship to photograph the National Parks. If contemporary nature photographers are envious, they should remember that Adams was a nature photography pioneer, and nobody has rivaled him in his sustained practical efforts to support the National Parks. Witness the writings in this book which, besides reprints of the introduction to former books such as "My camera in the National Parks", include letters and memoranda to presidents and other major political figures. This book is part of a economical, softcover small format series which also includes Yosemite, and The Grand Canyon and the Southwest.

Yosemite and the High Sierra *
First published in 1979, this was Ansel Adams best selling book, with 200,000 copies sold within 5 years. The current edition is a medium-sized, reasonably priced hardcover book, featuring 70 images popular images centered on Adams favorite stomping grounds. Following a somewhat predictable format, there are the Szarkowski introduction, Adams quotes, and selected writings consisting of introductions to older books from the same region from which images for this book were selected. Photographs of the Southwest complements this volume in a similar format.
I was a bit hesitant to include this book because it is a bit of an oddity amongst the others surveyed here. It is more about its subject than Adams photography. As several books are already devoted to the Sierra Nevada landscapes, this one does a good job of surveying many other places in Adams home state, in the process including many lesser known images – architecture and portraits as well. Instead of writings about Adams, you get writings about California by famous authors. I am not fond of the design, which makes the book look more like a travel book than an art book. Unlike in other books, the writings are not clearly separated from the reproductions (which are of very good quality). The choice of a vertical format does not work well because most images are horizontal. As a result, many images are reproduced too small (surrounded by white paper), or across the gutter – unlike in the other books.
Ansel Adams at 100
Published in celebration of the 100th anniversary of Ansel Adams in 2001, this slipcased book is lavishly produced, extremely well printed on tritone. As a subjective attempt to "identify that work on which Adams' claim as an important modern artist must rest", this book concentrates almost exclusively on nature photography. However, within this limited scope, if you are familiar with Adams, you will discover a new facet of his work. First, although I am not sure if a centennial book is the right place, there was an effort to select seldom seen photographs, balancing landscapes and closer views, rather than emphasizing classic images – the most well-known are still there. Second, Szarkowski, also the curator for the exhibit from which the book is derived, often selected earlier prints where Adams used softer renditions than in his later (more well known) prints. This is illustrated by two examples of variations in the printing of Aspens and Denali. The Szarkowski essay is more reticent, controversial – and interesting – than the introductions he wrote for other books. However, see a brilliant and very critical review by Kenneth Brower of both the book and exhibit – Szarkowski's response strikes me as unusually weak. Even though the trim is quite large, with the idea that small prints are reproduced smaller and large prints larger, many of the vintage reproductions end up quite small in the book (as they were in the exhibit). There is a considerably less expensive paperback version, but it is much smaller, which only compounds the problem. The hardcover would be a good choice for a second Ansel Adams book.
Ansel Adams: 400 Photographs *
Published in 2007, this is a great value, as it presents the largest selection of Adams images to date in a single book, encompassing all sorts of subject matter, organized chronologically from 1916 to the 60s, with good reproductions. All of his major work is here, as well as some images I had never seen before. The book is part of a new series in a compact, thick, hardcover, landscape format, edited by Andrea Stillman, who wrote notes on some selected photos, as well as one-page introductions for each of the five periods that structure the book.

Ansel Adams in Color *
This is a revised and expended edition (137 plates) of a 1993 book of the same title about a less known aspect of Adams work. The book includes essay by John Schaefer about the color work of Adams, and selected writings by Adams himself about color photography, which are interesting for the thoughts about the medium. The format and dimensions are the same as "400 photographs". Note, however, that the book doesn't disclose that although he began to photograph in color soon after Kodachrome film was invented in the mid 1930s, Adams did not consider his color work to be important nor expressive. According to Alinder's bio of Adams he even explicitly forbade any exploitation of his color work.
Ansel Adams in the National Parks
The third book in a format started with with "400 photographs", it continues the goal of the series, presenting more images (225 plates, three times as many as "Our National Parks") of Adams work in the National Parks than other previously published books. Besides essays by Woodward and Turnage about conservation photography, the notes by Andrea Stillman include a few outtakes for some iconic photos, of which I would have liked to see more.

Have I missed anything ? Which ones are your favorites ?
Part 1 of 5: 1 | 2 | 3 | 4 | 5