Mount Rainier National Park new images: fall foliage
I thought that the alpine gardens of Paradise were hard to surpass in terms of beautiful vegetation in the summer, when they are covered with an incredibly thick wildflower display. After a new visit last fall, I am no longer sure which season I prefer in the park. While the flower carpets cover lot of the sub-alpine floor, the berry plants cover almost all of it. While the flowers offer diverse color accents, the shades of yellow, oranges, and reds found on the floor are also astonishing.
Although the sub-alpine meadow color is the most spectacular, at the lower elevations, there are also some fine displays of color to be found. My favorite was Stevens Canyon, where the steep slopes offer compositions different from the gentle slopes of Paradise.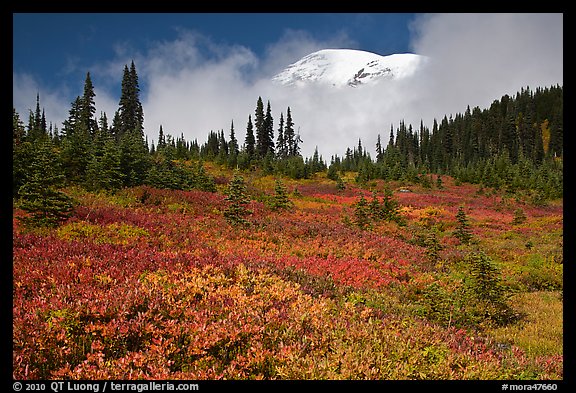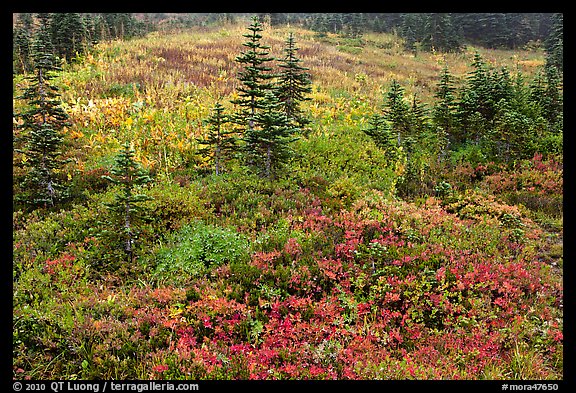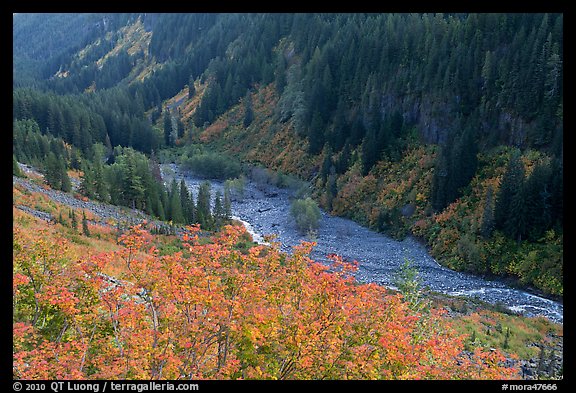 View more images of Mount Rainier National Park fall foliage