Vietnam Photo Tour Diary 3
No Comments
DAY 6: The day started in Hoi An with a nice sunrise over the river, caught just a few minutes walk from our riverfront hotel.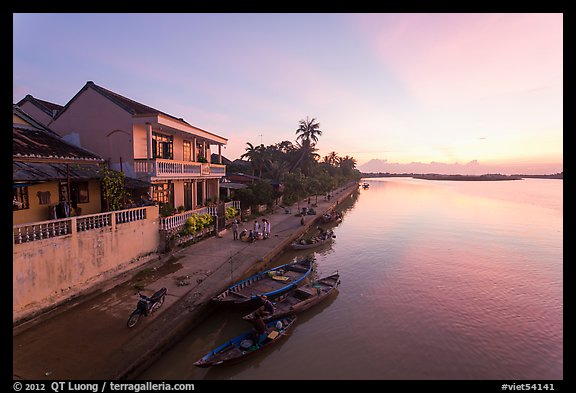 After breakfast, we boarded a small boat to observe the river life.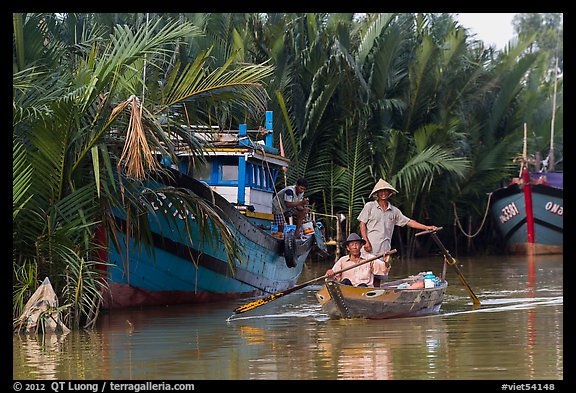 After navigating a narrow river channel, we came to the small pier of the Cam Kim Village.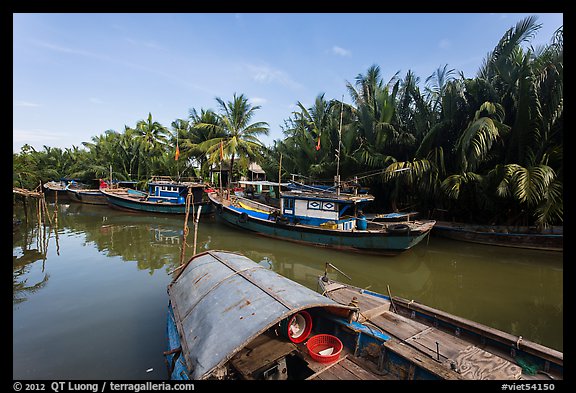 We walked into the village, entering two homes uninvited – no invitation nor previous acquaintance was required ! – after which we enjoyed a conversation using our guide as a translator.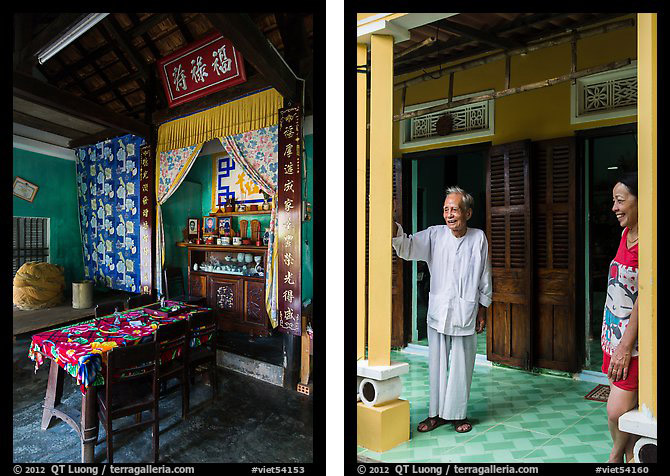 On the way back to Hoi An, we got a second chance to photograph fishermen casting their nets, as after spotting them on the river, our guide asked them to repeat this immemorial gesture for us.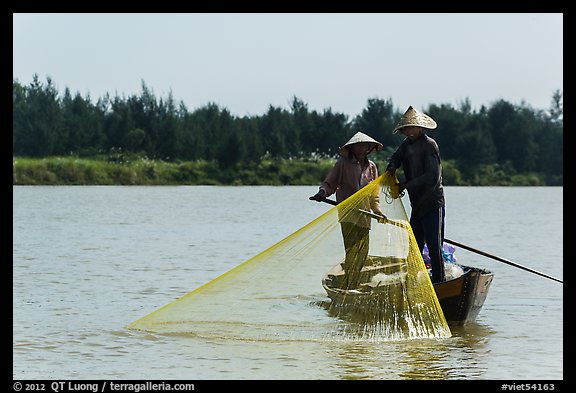 We had a bit of time for a last walk in Hoi An, and for some participants to collect their custom-made garments from the famed Hoi An tailors – assisted by tour director Phuoc who did double-duty as a shopping consultant.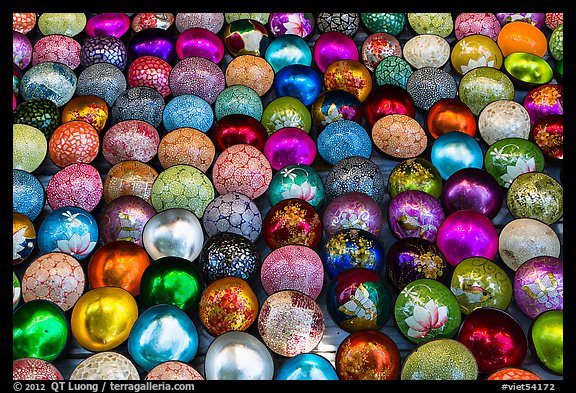 After lunch in Da Nang, we photographed coracle boats on a beach on the Da Nang Bay, as a storm was brewing.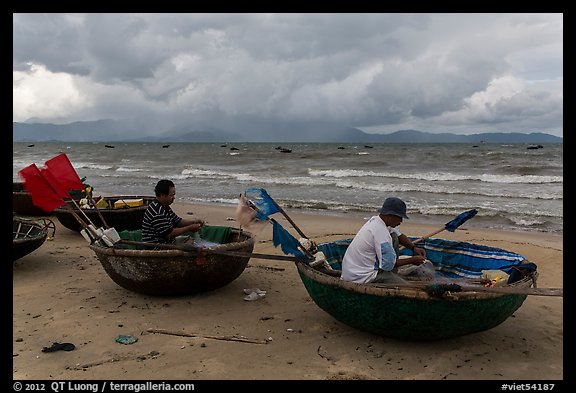 The drive between Da Nang and Hue is known as one of the most beautiful coastal roads in the world, culminating at the Hai Van Pass, however, we stopped only shortly at the summit since it was in the clouds.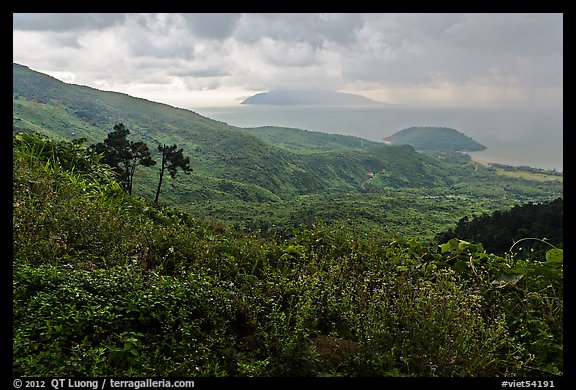 As we arrived in Lang Co, the rain stopped, and although the sun did not appear, we enjoyed dramatic clouds as we photographed the activity of fishermen in late afternoon.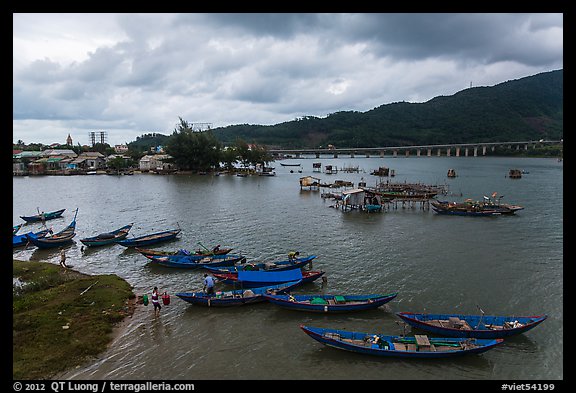 DAY 7: From our beachfront cottages in Lang Co, it was just a matter of walking down a few steps to the sandy beach for sunrise.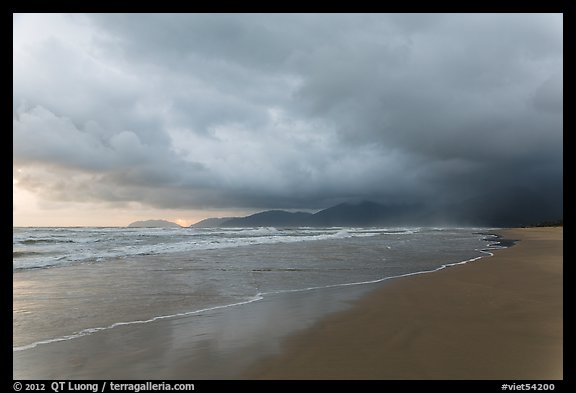 We then photographed checked out fishermen's activities.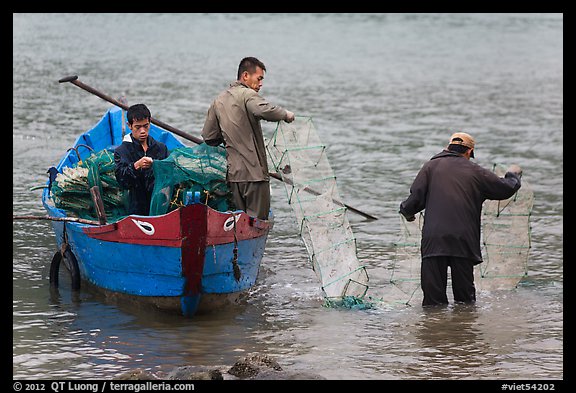 A drive on a local road on the lagoon side provided with more photography opportunities.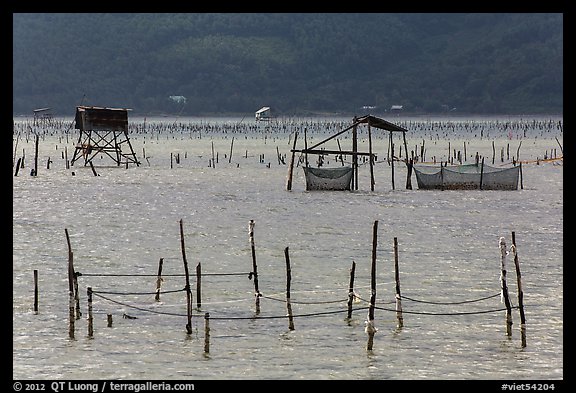 Before leaving Lang Co, we took a short walk into the authentic village which hasn't been touched by tourism yet.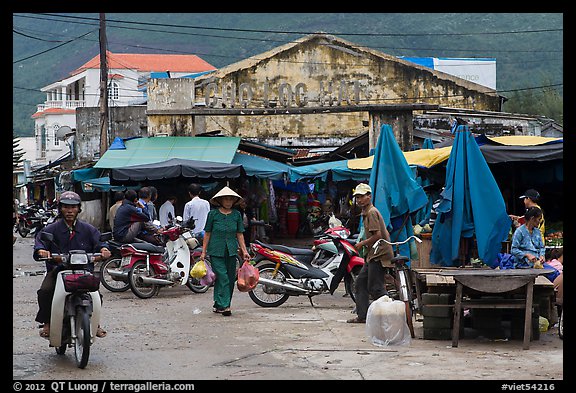 As we got on the road to Hue, it started to rain heavily.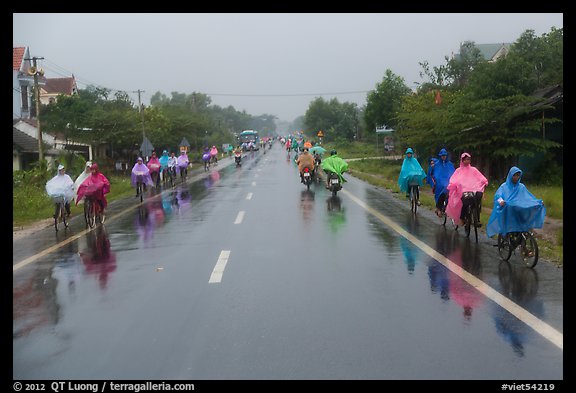 Instead of visiting the Hue Citadel in the rain, the participants opted for a photo sharing session which we held in the bar of the Saigon Morin Hotel, while enjoying drinks.
Part 3 of 5: 1 | 2 | 3 | 4 | 5