Treasured Lands wins IPPY and IBPA Benjamin Franklin book awards
No Comments
I am honored that
Treasured Lands
has won not one, but two of the most respected book award competitions in the independent publishing world.
This was especially gratifying because although I have had three books of photography published before, Treasured Lands is the first for which I was in total control. Besides providing the photographs and doing the pre-press imaging work, I envisioned the concept for the book with an initial design, wrote all the text except for the foreword by Dayton Duncan, worked on the maps, and participated in the final image selection and book design. However, much of the credit goes to the great art director Iain Morris of Cameron Books, as well to the rest of the team, mostly publisher Chris Gruener, editor Jan Hughes, and designer Melissa Greenberg.
Treasured Lands won the Gold Medal for the category "Coffee Table Books" in the 2017 Independent Publisher Awards. The "IPPY", as it is known in the book publishing industry, is the world's largest book awards competition, with more than 5,000 entrants, running now for 21 years.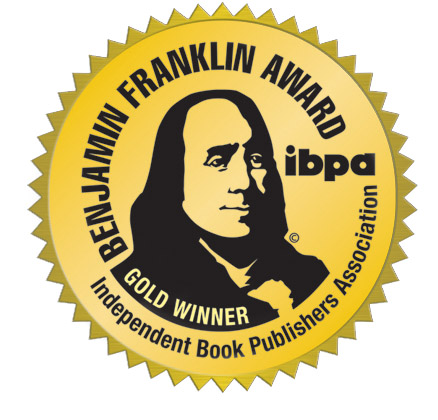 Treasured Lands won the Gold Medal for the category "Arts and Photography" in the 2017 BPA Benjamin Franklin Awards. Administered by the Independent Book Publishers Association (IBPA), For nearly 30 years, the IBPA Benjamin Franklin Awards have been regarded as one of the highest national honors for small and independent publishers. Over 150 librarians, booksellers, and design and editorial experts – most of whom have decades of book industry experience – judge the books submitted to the IBPA Benjamin Franklin Awards. The judging process takes close to six months, beginning in September and continuing into March each year. At the end of the process, every entrant receives written critiques from the three individual judges who reviewed their book.
That Treasured Lands got recognition from the independent publishing community is significant, since the project would not have come to fruition without independent publishing, but this would have to be a subject for another post.
If you haven't got your copy yet or would like to stock up for gifts, note that Amazon currently has the book at an incredible 50% discount. I even placed an order for myself there!