Seasons Greetings
No Comments
Merry Christmas wishes to who celebrate, and seasons greetings to all!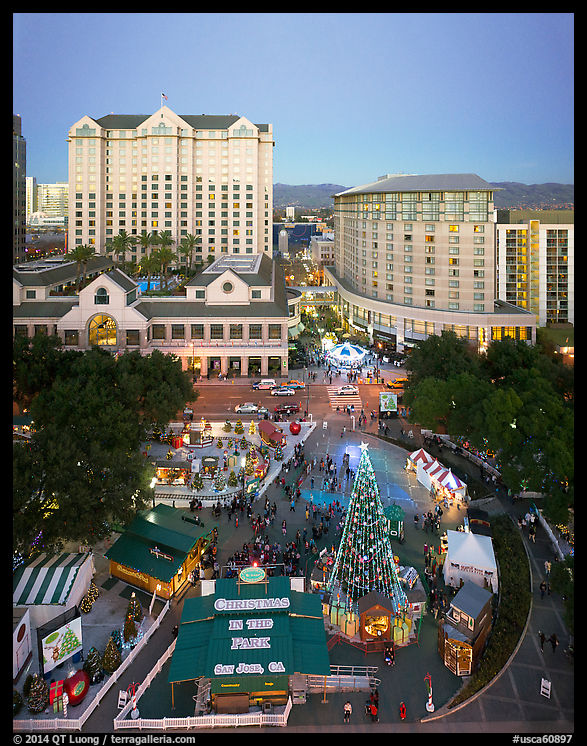 The photograph depicts Christmas in the Park on Plaza Cesar Chavez, the heart of downtown San Jose, California, with the landmark Fairmont Hotel and the new City Hall designed by Richard Meier in the background.
Here are a few technical details about this unique photograph. Measuring 5000×6500 pixels, it is assembled from two images captured by a Ricoh GR flying on a DJI Phantom 2 quadcopter using a custom camera mount with remote tilt control. No off-the-shelf aerial platform could have produced this photograph:
images were shot at f/2.8 1/30s & 1/90s, ISO 1600, those slow shutter speeds require vibration isolation from the drone
total vertical field of view is about 80 degrees (equivalent to 20mm lens on camera in portrait orientation, or a 14mm lens in landscape orientation), made possible by remote tilt control
Ricoh GR is a APS-C camera with 28mm (equivalent) lens sharp wide-open whose low-light image quality is considerably better than the GoPros usually used on drones, and rivals DSLRs.
due to crowded location, a larger drone would have been problematic.