Photographing Biscayne National Park from the Air
4 Comments
In addition to water visits, I spent an hour in the air to photograph Biscayne National Park from an airplane, and another one from a drone. This post offers quick aerial photography tips, illustrated with photographs that reveal perspectives on the park not visible from the ground.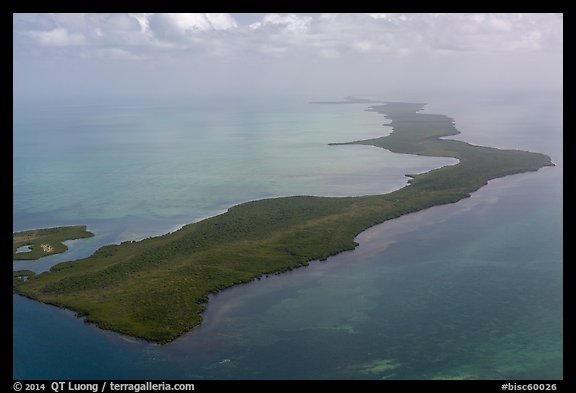 Aerial photography offers two benefits: access to places not easily accessible from the ground, and an unusually high perspective that can help tell a story
For the first reason, I have photographed from the air in most of the Alaskan national parks, as well as places like Canyonlands National Park and Everglades National Park. Biscayne National Park, just a dozen miles from Miami, at first doesn't seem like a remote place, but you need a boat to visit, and since Sept 2013 there are no concessionaire services.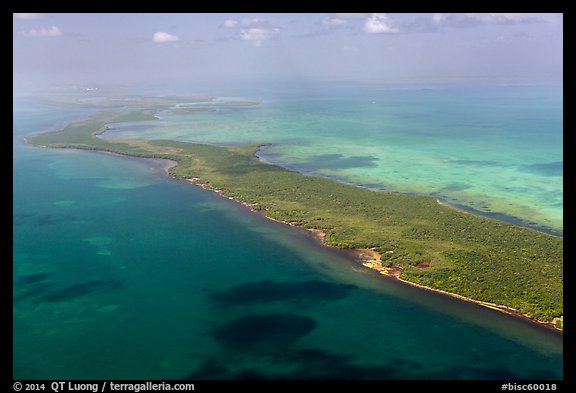 Flat places lack high viewpoints from which you can see the lay of the land. The flatter a place, the more it benefits from a high perspective. This makes the Florida parks subjects that are particularly suitable for aerial photography.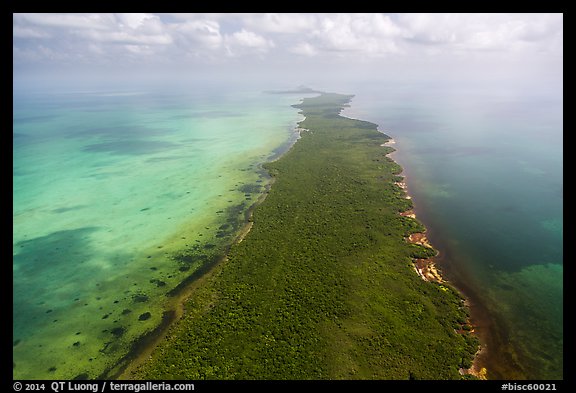 Chartering a plane isn't as expensive as it sounds. Most flight schools in the US can get you in the air for about $200/hour in a small plane. They often operate small Cessnas which work well for aerial photography. They fly at a slow speed (for a plane) have high wings, and side windows that open. Helicopters are more suitable for aerial photography, thanks to their slower speed, lower flight altitude, and possibility to fly with the door removed, but they are more expensive.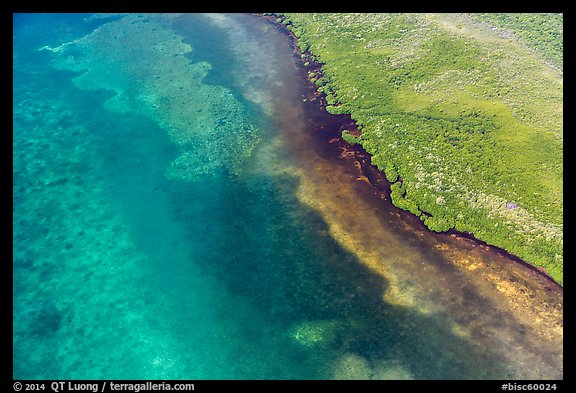 I prefer the back sit rather than the passenger seat, as it allows me to shoot on both sides rather than only towards the right. The front side window opens, but not the back windows. With no passenger, I can still access the front side window from the back seat. If not shooting towards the sun, using the techniques described in How to Photography Through Windows yields clear images through the back windows, provided that they are reasonably clean and scratch free. Just make sure to have the pilot clean them before take-off, or ask permission to clean them. Those windows are made of plexiglass that scratches easily, so use microfibre or chamois skin cleaning cloth.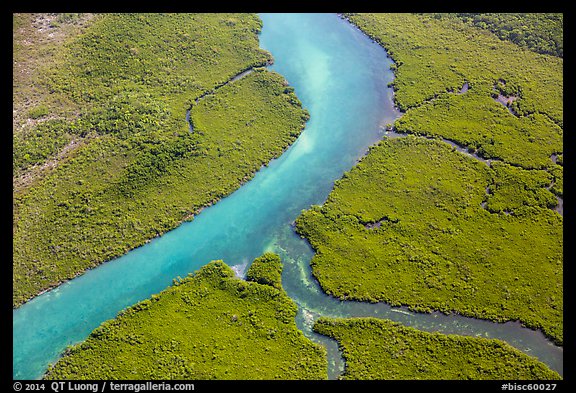 The main challenge of aerial photography is to get sharp images. I shoot close to wide open, and set the ISO so that I can maintain a shutter speed of at least 1/500s. Since the subjects are distant, the polarizing filter is essential for reducing haze. Be prepared to shoot a lot and anticipate compositions, since at the speed a plane is traveling, viewpoints change very fast. It is essential that you have enough room on your memory card, and to have a spare battery! Two camera bodies will allow you to switch from wide-angle to telephoto faster so you're less likely to miss something.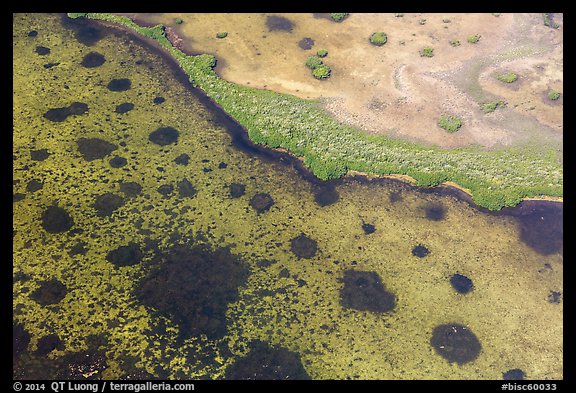 Drone aerial photography is an alternative to airplane and helicopter aerial photography that is gaining in popularity. The advantage is low cost, and the possibility to fly at lower elevations. The main limitation is that you need to get close to your subject on the ground, since you can control the drone only within half a mile, with a mile being an extreme situation.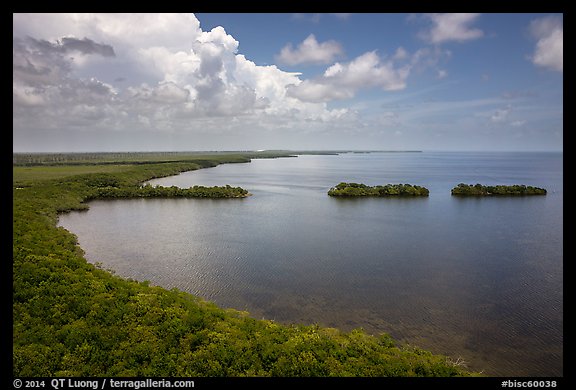 In addition, drones are banned in National Parks whereas there are no limitations on plane and helicopter flights. However, the ban means no take off, landing, and operation, but not no overflights. I made the photographs of the Convoy Point shore by standing in adjacent Homestead Bayfront Park. I see aircraft and drones as another set of useful tools to keep in your photographic arsenal. Give them a try!