Photo spot 30: Voyageurs National Park – Ash River entrance
No Comments
The two parks typical of the North Woods, Voyageurs National Park and Isle Royale National Park, present different challenges. While Isle Royale is a hard-to-get island explored on foot, the core of Voyageurs National Park is a system of interconnected lakes. Getting to the edge of the Voyageurs is easy, however travel within the park requires a boat.
Since the two previous park spots were kind of involved, this week we'll keep it simple. Without a boat, you are limited to the three access points where you can come to the shore, Rainy Lake visitor center, Kabetogama Lake visitor center, and Ash River visitor center.
Of those three, the last one is my favorite. From the visitor center, walk down towards the water. While many shore views just show vast expenses of water, here a small island offshore adds a focal point to the scene. You can photograph at mid-day, using vegetation or flowers as a foreground, capturing the curving beach with a wide-angle lens. At sunset, the view is particularly effective with the rocks in the water as a foreground, especially if the sky is colorful.
There is also a lake overlook on the other side. Since the opening between the trees is small, a telephoto lens is best.
Even if the weather does not look promising and the views unremarkable, it is worth to come to the shore of the lake for sunrise. On two separate occasions, fog was present. The interaction of fog and light can transform any scene into a spectacular sight.
July is the most rainy month. Most of the short summer is plagued by biting insects. Mid-August to mid-September usually offers the most clear days. Fall color in general arrives towards the end of September.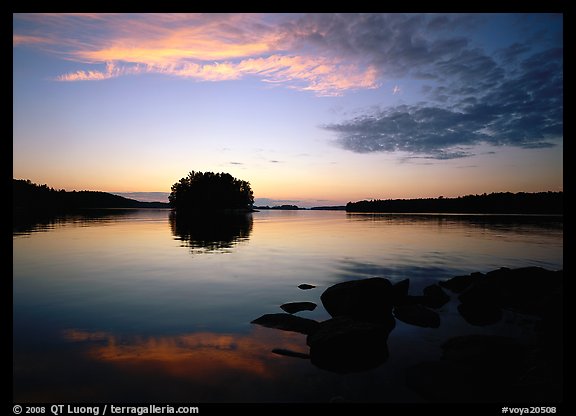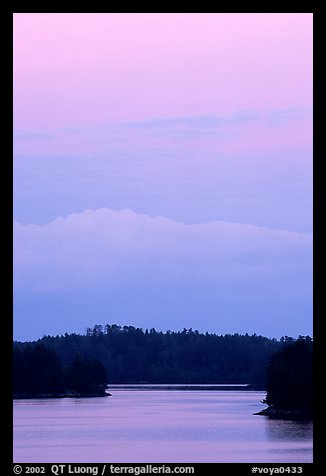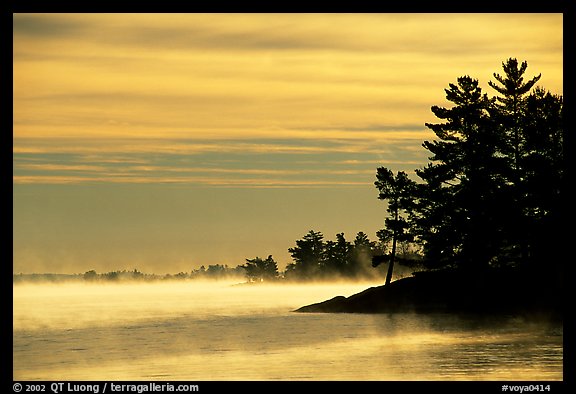 View all images of Voyageurs National Park