Our National Monuments wins a National Outdoor Book Award
No Comments
I am honored that
Our National Monuments
is the winner of the
2022 National Outdoor Book Awards
for "Design and Artistic Merit". It is the sixth award received by the book, after the
previously announced
wins at Foreword INDIES Book of the Year, National Indie Excellence Awards, International Book Awards and silver medals at Benjamin Franklin Awards and Nautilus Book Awards.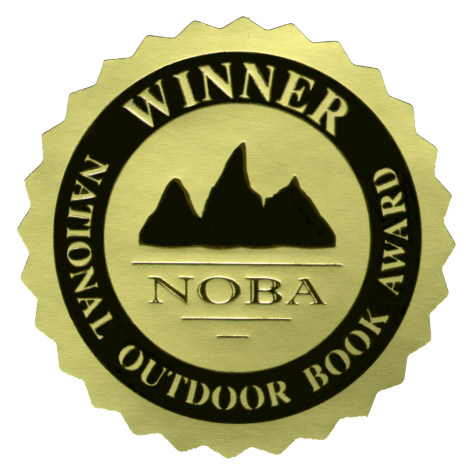 The National Outdoor Book Awards (NOBA) is the outdoor world's largest and most prestigious book award program. It is a non-profit, educational program, sponsored by the National Outdoor Book Awards Foundation, Association of Outdoor Recreation and Education, and Idaho State University. The program, in its 26th year, has very high standards of fairness and objectivity. It relies on an independent panel of educators, academics, trade representatives, book reviewers, authors, editors and outdoors columnists from around the country.
Awards are presented in ten categories. Encompassing coffee-table books, the "Design and Artistic Merit" category is for books that are "graphically and visually appealing and use artistic design, photographs and/or other art forms". Our National Monuments joins the ranks of exceptional books that I have admired (and greatly recommend) such as Bradford Washburn: Mountain Photography, The Living Wild and Edge of the Earth, Corner of the Sky by Art Wolfe, The Last Great Wild Places: Forty Years of Wildlife Photography by Thomas Mangelsen, and The Grand Canyon: Between River and Rim by Pete McBride awarded in the same category. The official NOBA review based on comments from the judging panels states:
The artistry of renowned photographer QT Luong is on full display in this stunning large format work… What a sumptuous treat this book is – but it is also a reminder that these areas need protectors.
The win is particularly gratifying to me because it was my first entry in this contest. I hesitated to submit Treasured Lands because of the requirement for nine copies (that's 65 lbs of books!), a consequence of the rigor of the judging process. As the window for entry opens only for about two months, it was gone before I could give it a second though. Having subsequently learned about the prestige of the award, I regretted not having entered, however the program does not generally consider reprints, only first editions of books published within a year. Having missed that chance, I wondered if I would be able to produce another book of the same caliber. It was encouraging that upon receiving a pre-publication copy of Our National Monuments Jack Dykinga wrote "QT Luong has done it again". Do not doubt that your best work is yet to come!