Oct 2013 Canyonlands Maze Backcountry Photo Tour with QT Luong
No Comments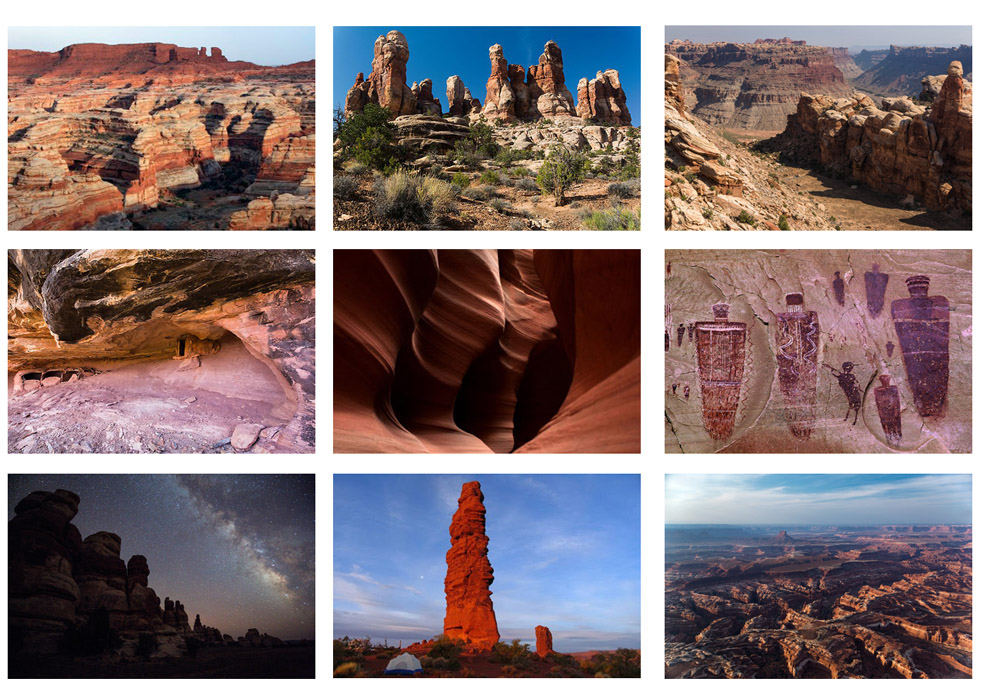 Imagine camping surrounded by a landscape of vividly colored hoodoos, lit by a crescent moon as the Milky Way appears, bright in a sky free of light pollution. This is your view as you enjoy a hearty dinner, cooked by our guides cowboy-style, as we sit nearly a hundred miles away from the closest paved road
During the day, we hike into maze-like canyons, rewarded for our efforts with some of the largest and most significant panels of rock art in America, twisted slots, and grandiose views that only few get to see. This is an awesome tour for the adventurous photographer in good shape, with endless possibilities for exploration into one of the most remote areas in the whole American West, the Maze District of Canyonlands National Park. We even have a great aerial photo opportunity when we take a scenic light in late afternoon light to return to Moab.
You will certainly not be fighting with other photographers for a sunrise spot, nor will you visit cliche scenes. National Geographic writes "The Maze can make parts of The Needles or Island in the Sky appear as civilized as Central Park … any visit should entail a serious amount of planning, gear, and fortitude". Backpacker Magazine rated the Maze the riskiest of America's 10 most dangerous hikes, but on this trip, everything will be taken care of. All you have to do is hike and photograph.
This is the only photo tour into the Maze, led jointly by a professional photographer (me), and local guides with decades of experience in this remote environment. They have all the difficult logistics, 4WD driving, and navigation drilled down so that we can concentrate on photography on our own schedule. I will be shooting next to you so that you can learn by example. I can offer tips and suggestions and will make sure we are at the best places for the best light.
Learn more about this unique photo tour: Canyonlands Maze Photo Tour.