Gyeongju, South Korea
2 Comments
Upon arriving in Gyeongju, I headed towards the
Hanjin Hostel
, conveniently situated a few blocks from the bus station. When traveling overseas solo, I prefer to stay at hostels because the management is usually a useful resource, and speaks English, a big plus in a country with a strange script. I've found that hostels often provide services that normal hotel don't, and that their owners are generally friendly and welcoming to independent travelers.
That was certainly the case of "Master" Kwon Clint. Granted, Mr. Kwon has created a nice map of Gyeongju that he gives free to each guest, together with some tour advice, but his quiet generosity and availability goes beyond that. Since I don't plan much in advance, I wanted to make sure I had a flight reserved for Jeju Island before heading out to explore Gyeongju. After spending half an hour on my iPad, I couldn't get the website of Jeju Air – a smaller airline with cheaper fares than the mainstream carriers Koran Air and Asiana Airlines – to work for me: I kept getting an error message in Korean. I asked Mr. Kwon to refer me to a travel agent, but he told me that I wouldn't be able to book such a flight through them, and instead offered to help me. When he figured out that the error was caused by the Jeju Air website refusing a foreign credit card, he offered to use his own to complete the transaction.
Mr. Kwon's family also opened their home and life. I happened to be there on the day when Korean people prepare their staple kim-chi for the winter in the yard. Even before stepping out of the hostel, I had a look at one of the most interesting traditions I saw on my trip.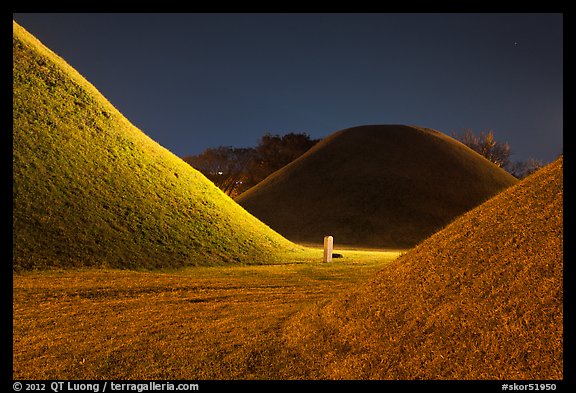 Upon learning of my plans to stay only two days in Gyeongju before flying to Jeju Island, Mr. Kwon mentioned that Gyeongju was the most interesting place in Korea. Based on what I saw during my whirlwind trip, I'd have to agree. Right in the middle of the town, I found an impressive complex of tumuli.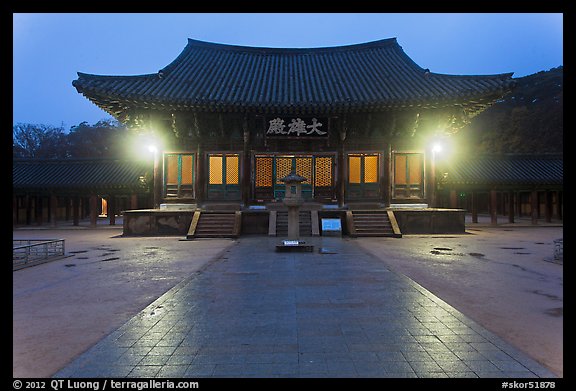 A short bus ride outside of town, Bulguksa temple is a masterpiece of the golden age of Buddhist art in the Silla kingdom, centered in Gyeongju, which lasted for the first millennium and ruled most of the Korean Peninsula between the 7th and 9th centuries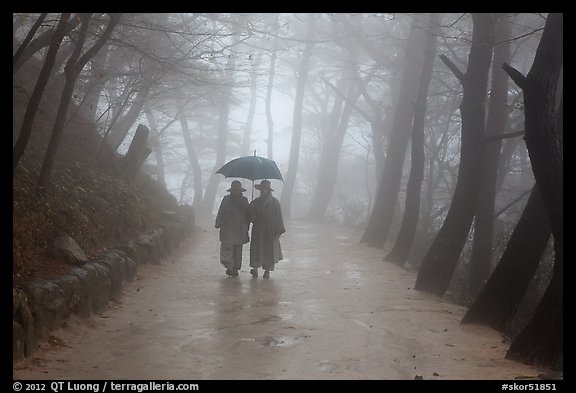 Bulguksa is linked to the sacred Seokguram Grotto by a winding path.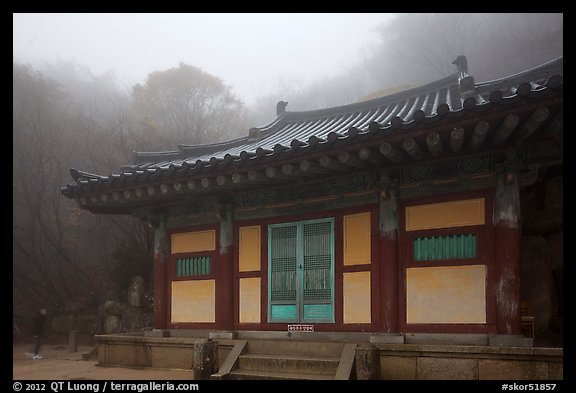 I read that the Seokguram Grotto is a popular place to watch the sun rise over the distant sea. On that rainy day, there was no view, but I enjoyed even more the atmosphere created by the mist.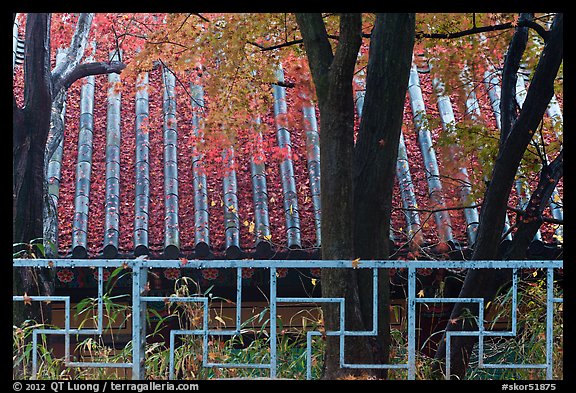 Fall foliage was past peak in Seoul, but on Nov 18th, it was still brilliant in Gyeongju.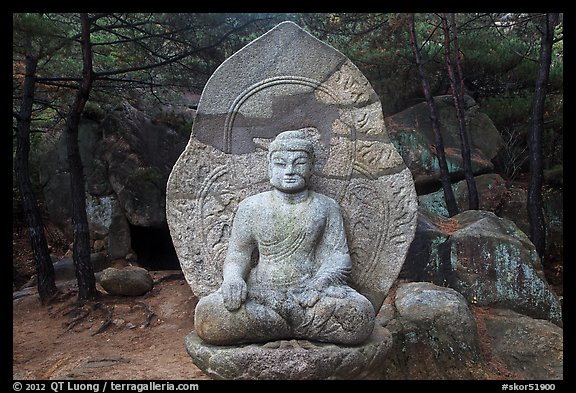 Gyeongju is often referred to as "the museum without walls" because of the exceptionally large number of historical sites spread in and around.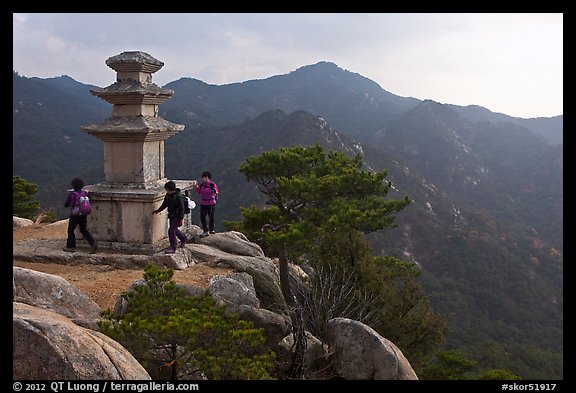 Hundreds of them – ruined temples, stone statues, pagodas, and lanterns – are scattered on Mount Namsan, a mountain that was held sacred by the Silla people, and still continues to draw pilgrims – and hikers.
More images of Gyeongju.