Bagan, Myanmar
3 Comments
Part 2 of Myanmar photo tour diary: 1 | 2 | 3 | 4 | 5 | 6
Day 2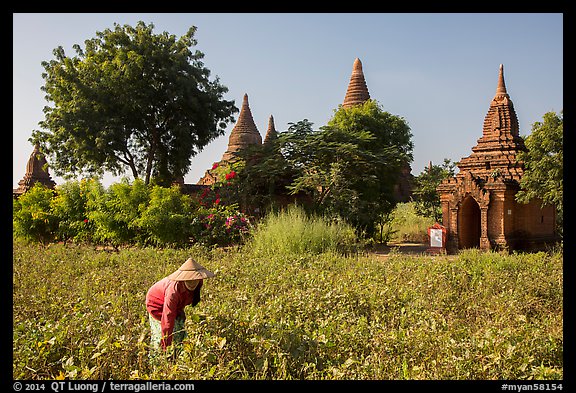 Bagan is known for its thousands of Buddhist monuments and temples, making it one of the most remarkable archaeological sites in Asia. After surveying the area from a temple platform, we approached friendly villagers tending to their fields next to the temples.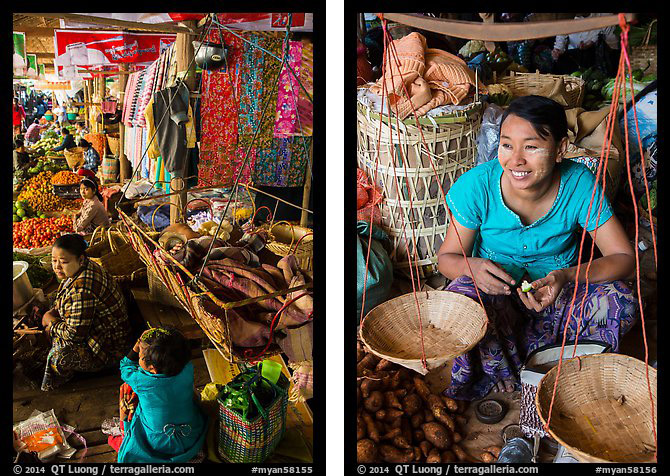 We continued to get a feel for this rural area by checking out the Nyaung U market.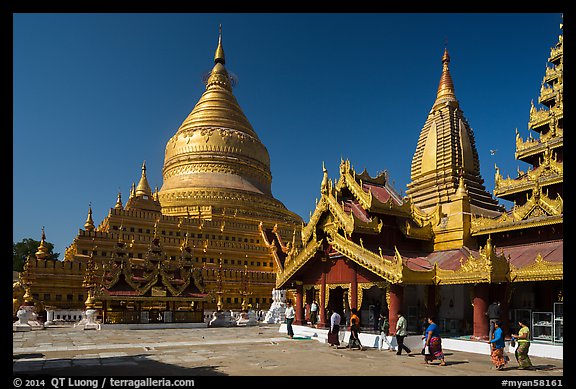 While most of the Bagan temples are ruined, there are a few active ones, such as the Shwezigon Pagoda.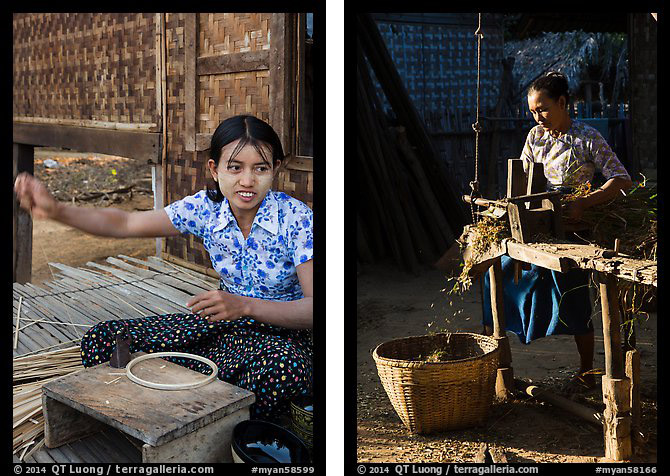 We explored the Bagan countryside with a visit to Mingun village, where we saw women making a lacquer bowl and processing their harvest, all by hand.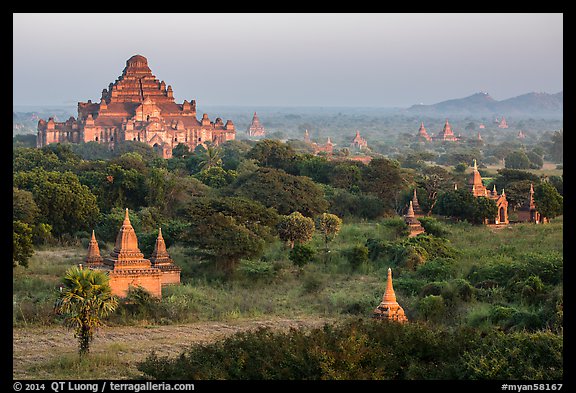 For late afternoon and sunset, we went back to the upper terrace of Shwesandaw.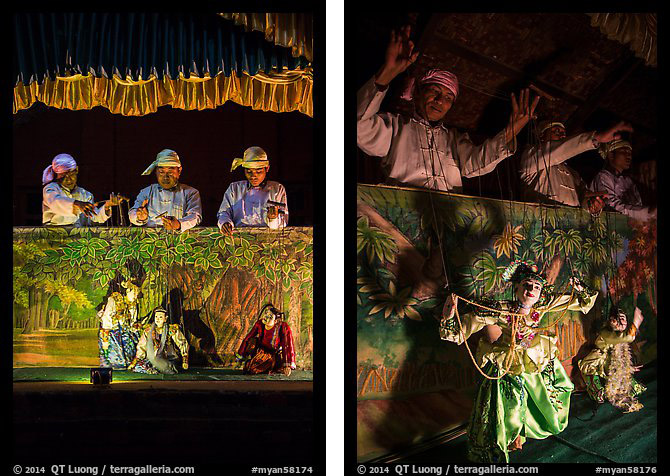 Our dinner doubled as a marionette puppet show, Myanmar's most distinctive performing art.
Day 3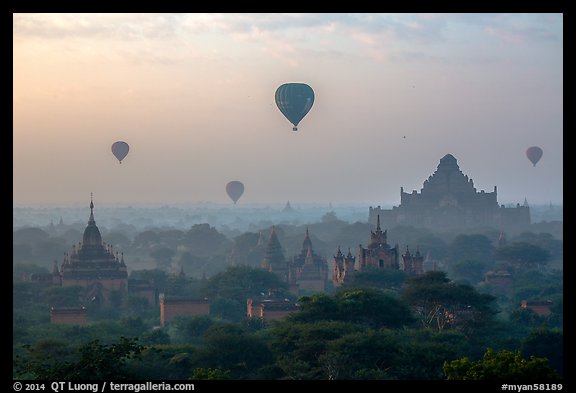 The day started with an optional hot air balloon ride, which is the best way to take in the vastness of the site. At $450/person it is an expensive 45 minutes, but the price is the same (or higher) everywhere, so if you are going to try that great experience, Bagan is as good a place as any.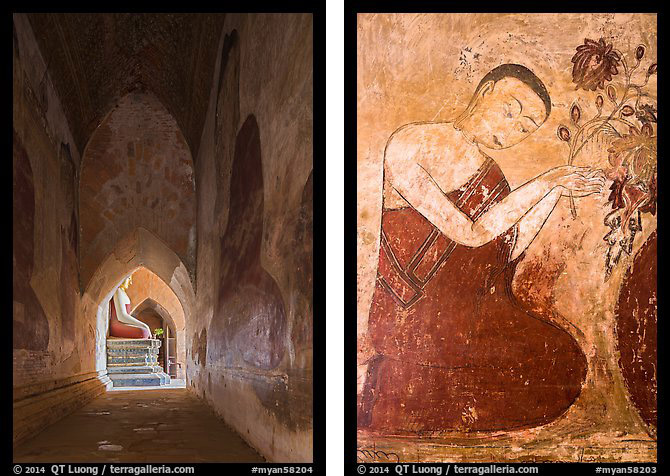 After breakfast, we visited the Sulamani temple, remarkable for its frescoes and stone work.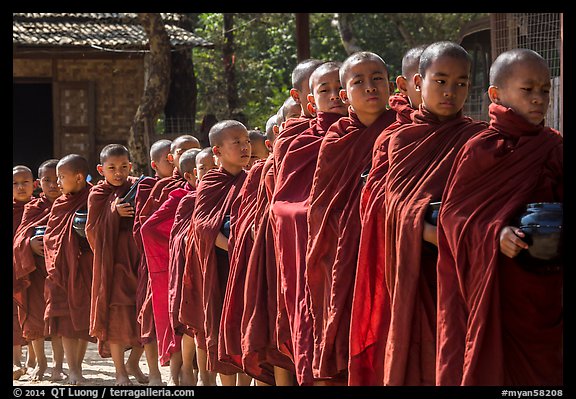 At an orphanage, Buddhist novice monks lined up with alms bowls before their lunch. This was their last meal of the day, as buddhist monks do not eat dinner.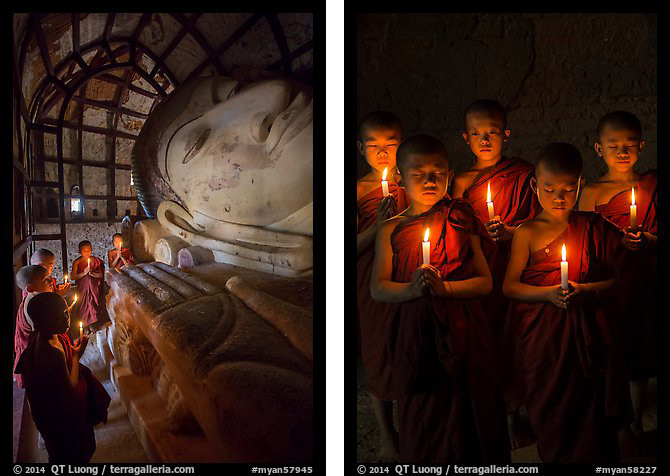 We generally had great access to Buddhist monks (here at the Shinbinthalyaung reclining Budddha) because our local tour guide was a three-time monastery drop-out.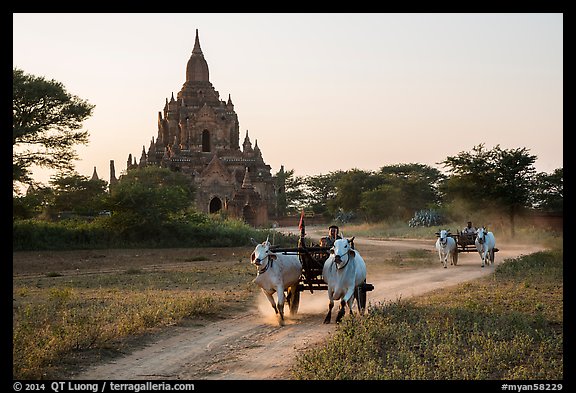 In late afternoon, we drove to the rustic village of Minnanthu, one of Bagan's less visited regions. We photographed ox carts against the backdrop of the spectacular Tayok Pye temple.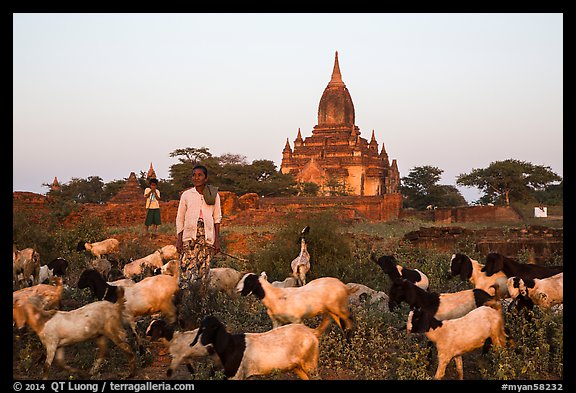 From the same spot, just turning our backs, we saw this family herding their sheep.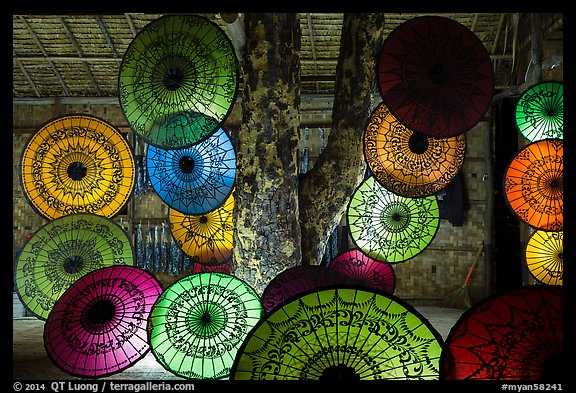 Next to our restaurant (where we enjoyed a music and dance performance), we found this umbrella store.
Day 4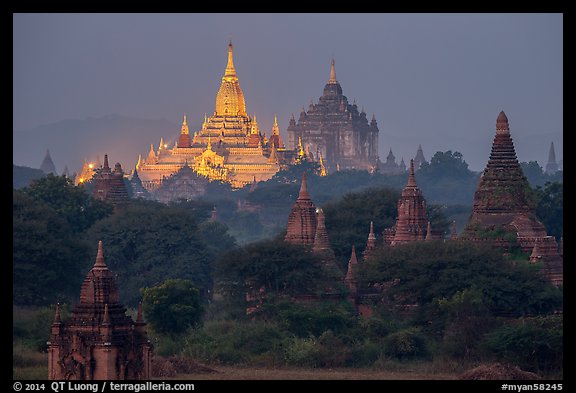 Before catching our flight for Mandalay, we enjoyed a dawn session atop another temple, followed by a colorful sunrise.
See more photos of Bagan
Part 2 of Myanmar photo tour diary: 1 | 2 | 3 | 4 | 5 | 6