An expedition on Mt McKinley, Alaska
Part 1: from Anchorage to the base camp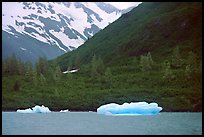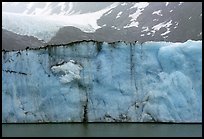 A typical image of Alaska: the glaciers (here Portal Glacier) end in the sea and give birth to small icebergs.


The glacier was only one hour away from Anchorage, where I stayed at the Youth Hostel for a couple of days, waiting in town for some better weather.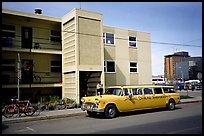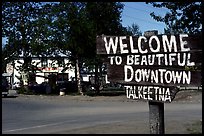 Then the Denali Overland limo drove me to Talkeetna. It is the only cheap means of transportation at this period of the year.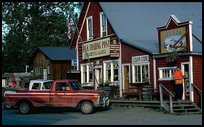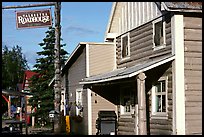 Talkeetna still looks like a pioneer town. However, each spring, it sees a very international crowd. It's relative "development" is due to the fact that it has become the starting point for all the expeditions in Denali National Park.


In the museum of Arctic adventure, there is a model of Mt Mc Kinley resulting from Brad Washburn's surveys. In the background, you can also see one of his aerial large format photographs, which helped discovering the West Buttress route. On the model, the West Buttress is marked in red, the West Rib in black, and the cut-off from the former to the upper part of the latter in blue.

The ranger station had me filled a rather comprehensive check-list (view it), since I was part of the suspect soloists.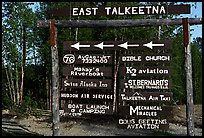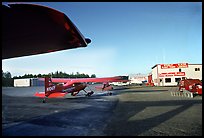 Mc Kinley flying is enough of a business to keep five companies afloat. They operate planes fitted with both wheels and skis which can land you on the glaciers.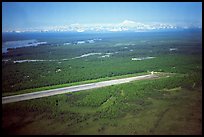 The Alaska range looks close, because it rises so abrupty above the plain, but it is more than 50 miles away from Talkeetna.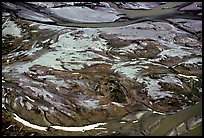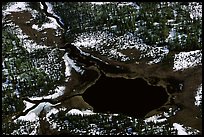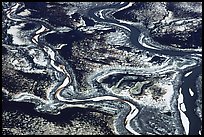 It would take you weeks to cross this terrain, if possible at all. Early ascents would start from Anchorage in winter to find everything frozen, and would return only at the end of the next fall. Nowadays, the flight takes merely one hour, making Mt Mc Kinley the most easily approached of the "big" mountains of the world.


The three main summits of the range are, from left to right, Mt Foraker, Mt Hunter, and Mt McKinley, which is cloud-capped, as often.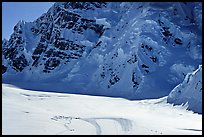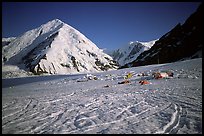 "Kahilna international airport" lies under the North Face of Mt Hunter. Notice the ski tracks and the big tent. It is used to maintain constant communication with the pilots. The base camp, at 7000 feet, is in the heart of a huge glacier system. In the Himalayas, at 15000 feet, you would find villages.



All photos and text Copyright &copy QT Luong