April/May 2014 Grand Canyon Rafting Photo Workshop with QT Luong & Oliver Klink
No Comments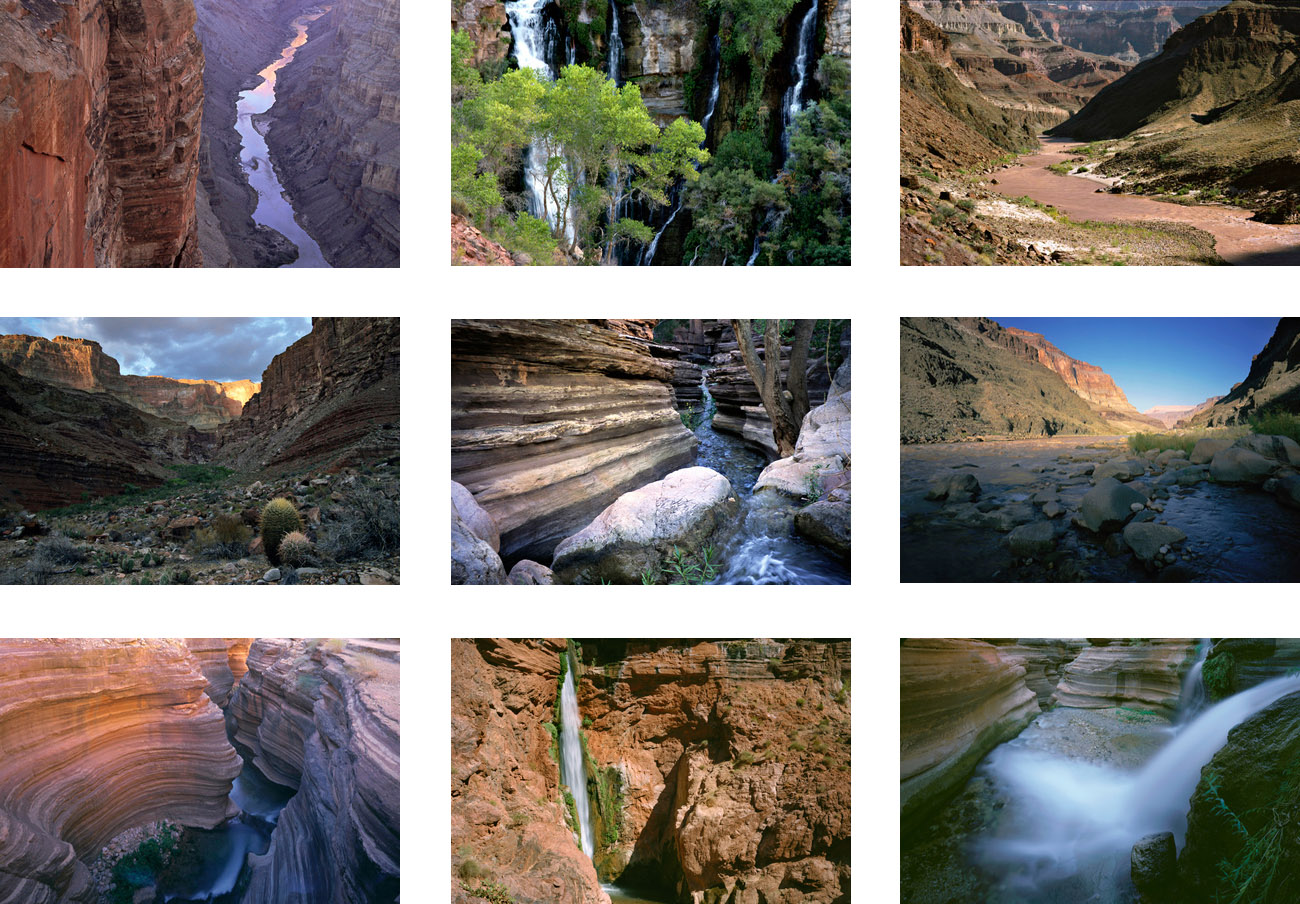 Imagine standing below mile high canyon walls colored gold by the early morning sun, as their reflection dances in the turquoise waters of a secondary stream entering the Colorado River. This is only one of the extraordinary scenes you are privileged to photograph each morning, as we wake up before dawn to to take advantage of the reflected light before the sun hits the river, intimately exploring one of the world's greatest natural wonders.
This eleven day expedition workshop is unlike anything that you have experienced. You will grin from ear to ear as we "shoot" some of the world's most famous rapids, sleeping under the stars each night by the side of the river. For eleven days, you will experience the camaraderie of a wilderness expedition, away from phones, the internet, and civilization. Although you will be challenged, anyone in decent physical shape should do fine. No rafting experience is needed, as our experienced crew operate the boats and prepare all delicious meals.
While a rafting trip down the Grand Canyon is always one of the greatest adventures to be had anywhere, with regular trips, photographers can be disappointed by the choice and timing of the stops and camps which cater to participants with vastly varied interests.
For this trip, one of only a handful photography workshops offered down the Grand Canyon next year, the custom itinerary has been designed with only one goal in mind: to maximize photographic potential. I have partnered with Oliver Klink, a full-time photographer who has led several dozen workshops: with a ratio of participants to instructors of 6, you benefit from individual mentoring to hone your photographic skills and leave with incredible images. The guides we have chosen have a tremendous knowledge of the place and understand our photographic priorities. You will be traveling only with fellow photographers. Each day, we explore different hidden secrets of the Grand Canyon accessible only by the river from huge caverns to sculpted slot canyons, waterfalls, reflecting pools, hanging gardens, seeps, springs, ancient granaries, photographing at the best possible time of the day to create prized images of sight seen by few.
Waiting lists for Grand Canyon private river permits can be more than 10 years. Even guided river trips fill up fast, so the sooner we can confirm our trip with the river running company, the better. For this reason, we have offered a discount for early sign-ups. My Canyonlands Maze backcountry photo tour sold out in a few days, and this one promises to be an even more awesome experience !
Update Sept 19, 2013: only 3 spots left !
Learn more about this unique photo workshop: Grand Canyon by Raft